Encoder Control Function Block Library (dwOPTION -11)
This library contains all of the tools you will need for precision speed and position control in applications such as:
Print registration
Electronic line shaft
Indexing
Precision draw
Spindle orientation
Carrousel control
Cut to length
Encoder pulse counts are 64-bit numbers, thus ensuring that any process is unlikely to overrun a position count in our lifetime!
Example 2 - Critical Performance Made Easy
Some of the performance critical function blocks are automatically linked by selecting them in an embedded parameter to ensure high speed, high resolution data processing.
For instance in the Cyclic Position control scheme below the Encoder 1 position count data is automatically connected directly to the Encoder Indexed Cyclic Position function block.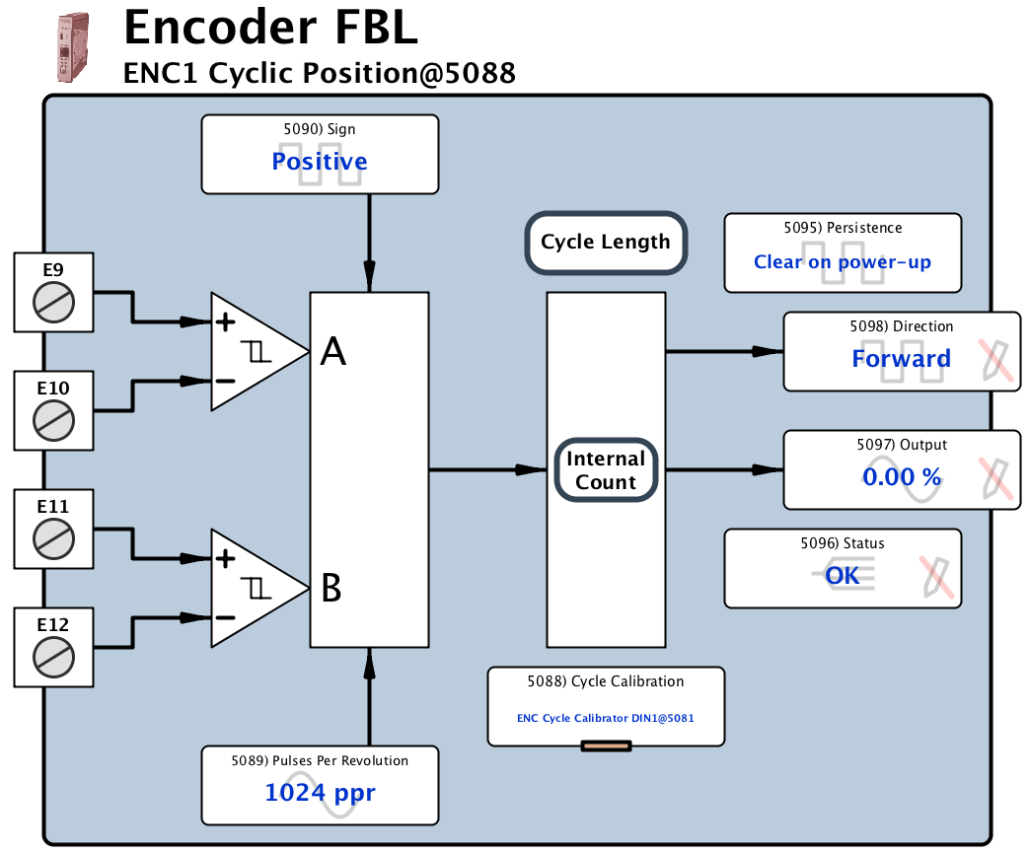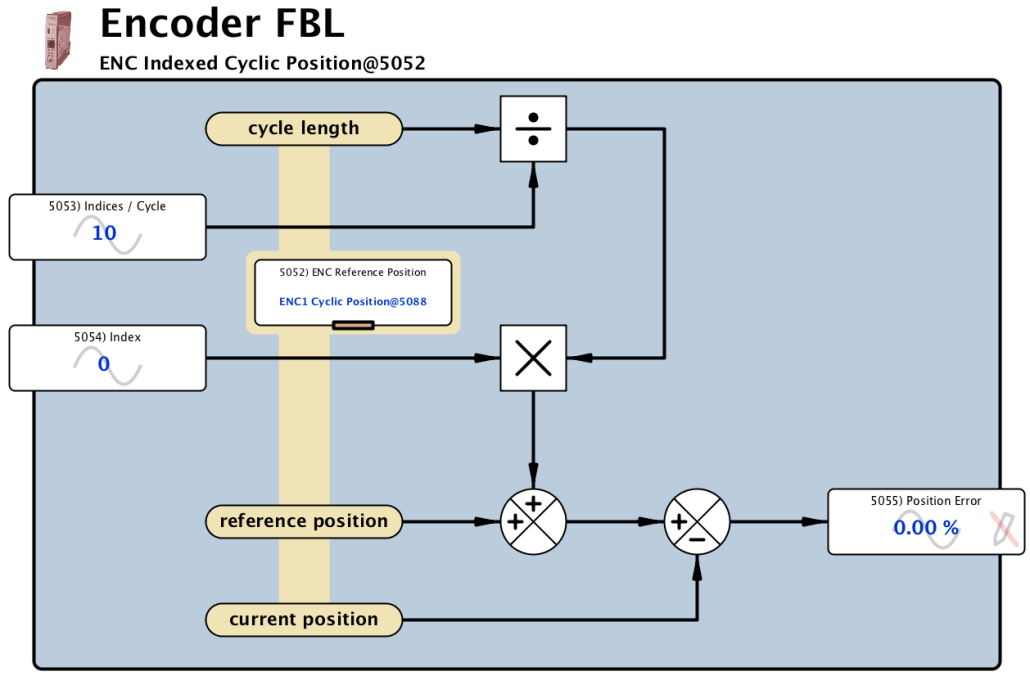 Example 3 - Easy Registration Control
Learn More
Encoder control systems can get very complex. Don't hesitate to call us for advice on the best way to solve your problem at (410) 604-3400.
Free Online Training
Free online training is available every week.
Sign up
and quickly become an expert in the
drive.web
, 21st century automation technology!